Major Manufacturers
(Private Sector)
Employer
Number of Employees
Industry
Whirlpool Corporation
2,344
Appliances manufacturing
Silver Line Windows
600
Manufacturing and distribution of windows and doors
Wyandot Inc.
400
Plant based snack production, distribution, private label services
Marion Industries, Inc.
330
Manufacturing of brake modules
Nucor Steel Marion, Inc.
258
Steel manufacturing/mill
Mennel Milling
250
Food production for various brands
Graphic Packaging International, Inc.
250
Paperboard and integrated paperboard solutions for consumer products
US Yachiyo, Inc.
220
Manufacturing of plastic fuel tanks
Marcy Industries Company, LLC
140
Manufacturing of metal plates, heat shields, and assembly and kitting services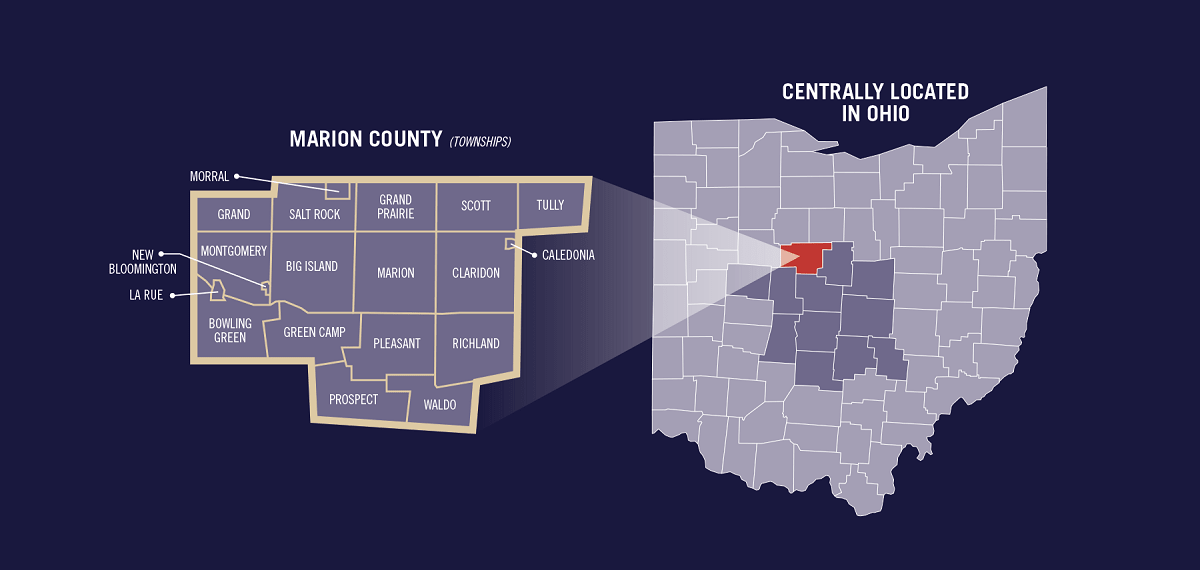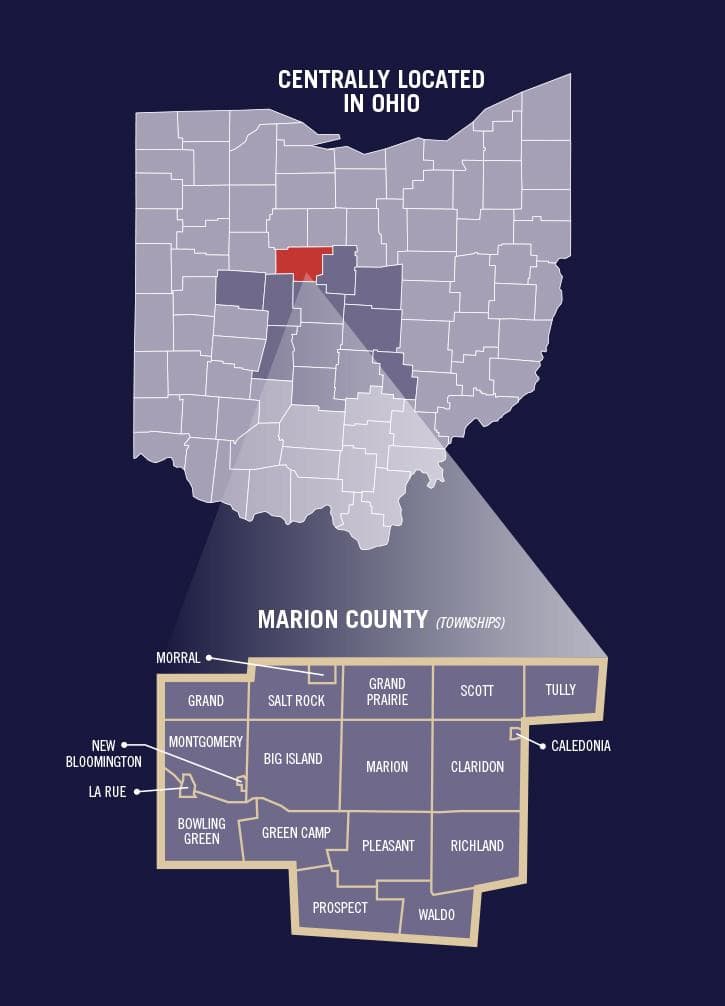 POPULATION & EMPLOYMENT STATISTICS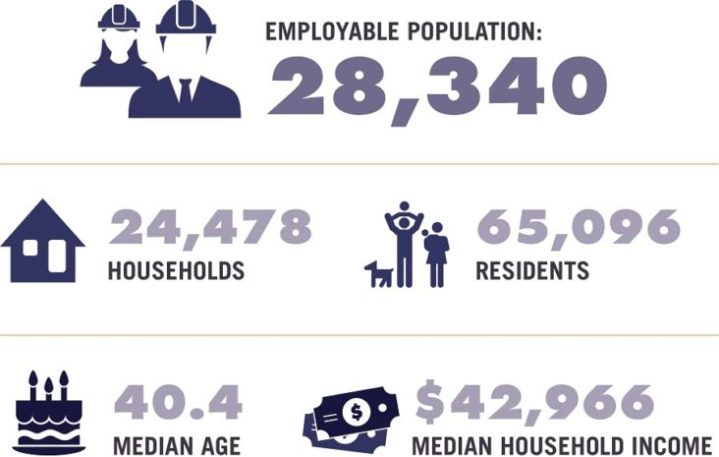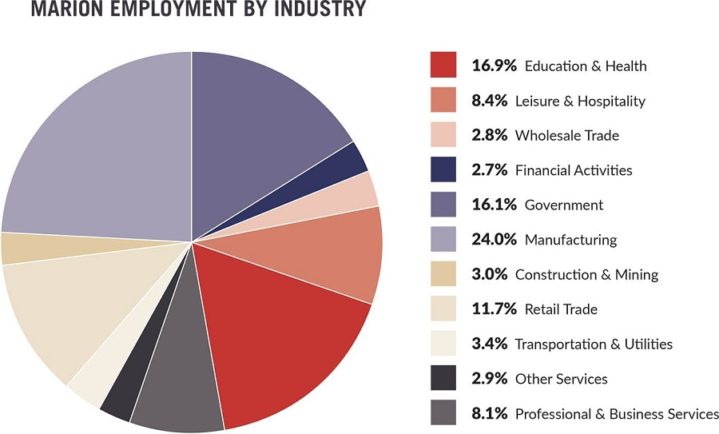 MARION, OHIO OFFERS THE SERVICES OF OHIO JOBS AND FAMILY SERVICES REGARDING INCENTIVES FOR NEW AND EXISTING COMPANIES.
Please call (740) 387-2267 for individualized information about incentives offered.
ZONING AND PERMITTING:
Marion Township
Lynn Claybaugh
1228 E. Fairground Street
Marion, Ohio 43302
Cell: (740) 225-5097
Office: 1228 E. Fairground Street
Town Hall Phone: (740) 382-4255
COMMERCIAL BUILDING INFORMATION:
Department of Commerce
Division of Industrial Compliance
6606 Tussing Road
P.O. Box 4009
Reynoldsburg, Ohio 43068
MARION CITY
Zoning Inspector
Malcolm Smith
Marion City Hall
233 West Center Street
Marion, Ohio 43302
Phone: (740) 383-4114
For more information please call Marion CAN DO!